Summer Programme 2023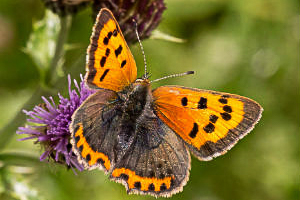 The meeting place for all outings is by the college Playing Fields on Abbey Road.
Visitors are most welcome to attend, if it is possible please inform the leader prior to the event. Any children must be accompanied by a responsible adult.
Please have suitable footwear, clothing, food, and liquids, or any first aid or medical materials required for an outing.
| | | | | | |
| --- | --- | --- | --- | --- | --- |
| Date | Place | Miles | Start Time | Name | Remarks |
|   |   |   |   |   |   |
| March 26 | Low Coniscliffe | 1 | 2-00pm ** | Fal Sarker | ** Meet at Low Coniscliffe |
|   |   |   |   |   |   |
| April |   |   |   |   |   |
| Sat 15 | Eggleston Abbey | 1 | 1-00pm | Derek Risbey | To see Toothwort – etc |
| Tues 25 | Blackwell | 1 | 2-00pm | Barry Chapman | To see wild Tulip |
|   |   |   |   |   |   |
| May |   |   |   |   |   |
|   |   |   |   |   |   |
| Tues 9 | South Burden Woodland | 1 | 7.00 pm | Jill Cunnungham | Field and woodland walk |
| Sat 13 | Killhope | 1 | 9.00 am | Susan Hepworth | Mine,Flowers, Ind History |
| Tues 16 | Gainford South | 1 | 7-00pm | Lynne Heslop | By the River Tees |
| Sun 21 | Saltburn with Jo Scott | 1 | 9-30 am | Carole Sobkowiak | 10-30am Meet Cat Nab car park |
| Tues 23 | Botanical Survey | 2 | 9.15 am | Steve Gater | On a Co. Durham Fram |
| Sat 27 | Y N U.Ripon Hell Wath | 2 | 9.00 am | Derek Risbey | Travelling to Ripon |
| Tues 30 | The Whinnies | 1 | 1.30 pm | Sue Weston | Nature Reserve |
|   |   |   |   |   |   |
| June |   |   |   |   |   |
|   |   |   |   |   |   |
| Tues 6 | Mickelton Railway | 2 or 3 | 1.30 pm | Brian Wood | Tees Valley Railway Walk |
| Sat 10 | Hurworth Burn Reservoir | 2 to 3 | 10.00 am | Mary Atkinson | Flora, Birds,Butterflies, History |
| Tues 13 | Low Barns | 1 | 2.00 pm | Vince Robertson | Nature Reserve, Cafe |
| Tues 20 | Northumberlandia Cramlington | 1 or 2 | 10.00 am | S & R Colley | Huge Land Sculpture |
| Sat 24 | Y N U. Swinton Estate | 2 | 9.15 am | Steve Gater | To Nr Grewelthorpe |
| Tues 27 | Crowtree Quarrington Hill | 1 | 10-00 am | Steve Keeney | Flower Rich Nature Reserve |
|   |   |   |   |   |   |
|   |   |   |   |   |   |
|   |   |   |   |   |   |
|   |   |   |   |   |   |
| Sheet 2 | Summer programme 2023 |   |   |   |   |
| Date | Place | Miles | Start Time | Name | Remarks |
|   |   |   |   |   |   |
| JULY |   |   |   |   |   |
|   |   |   |   |   |   |
| Tues 4 |  Brignal Banks | 2 | 7-00 pm | Derek Risbey |  13th c Church by River Greta |
| Sat 8 | Slitt Wood | 2 | 10.00 am | Steve Gater | with Susan Hepworth |
| Tues 11 | Billingham Beck | 1 | 7.00 pm | Ian Bond | Nature Reserve |
| Sat 15 | Rubus Recording |   | 9.30am | David Earl BSBI | 10am at Middleton St G |
| Tues 18 | Flatts Wood | 2 | 1 30pm | Brian Wood | Barnard Castle |
| Sat 22 | St John's Chapel Geotrail | 3 | 9.30 am | Susan Hepworth | Mineral Exposition |
| Tues 25 | Bishop Middleham Quarry | 1 | 2.00 pm | David Selby | SSSI, Nature Reserve |
| Sat 29 | Upper Teesdale | 2 | 9.30am | Steve Gater | Flowers Grass of Parnassus |
|   |   |   |   |   |   |
| August |   |   |   |   |   |
|   |   |   |   |   |   |
| Tues 29 | Bat watch Croft |   | 7.30 pm | Ian Bond | Nr The Bridge |
| September |   |   |   |   |   |
|   |   |   |   |   |   |
| Sat 2 | Harmby to Spennithorp |   | 10.00 am | Fleur Miles | Nr Leyburn |
| Tues 5 | Croft Village Hall indoor meeting | Small walk first | 7-00pm | T B A |   |
| Tues 12 | Whitby Museum |   | 10.00 am | Christine Kroebel | visiting Town,Park,Harbour |
| Sat 16 | Hudeshope Beck | 2 | 10.00 am | Sue Weston | Nr Middleton in Teesdale |
| Tues 19 | Teesmouth | 3 | 9-30 am | John Turner | To see Birds Seals etc |
| Sat 23 | Fungus Foray | 1 | 10.00 am | Jill Cunningham | To see Fungus at it's Best |