Leader: Falgunee Sarker.
Aim of this walk: finding, identifying and counting the Gagea lutea plant.
Date: Sunday 26th March, 2023.
Time 2-00 pm,
Date: Sunday 26th March,
2023.

Time 2-00 pm
Finish time: 4 pm.
at the end of our walk you are most welcome to join at Bay dale Beck pub for
a cup of tea/coffee and a comfort break.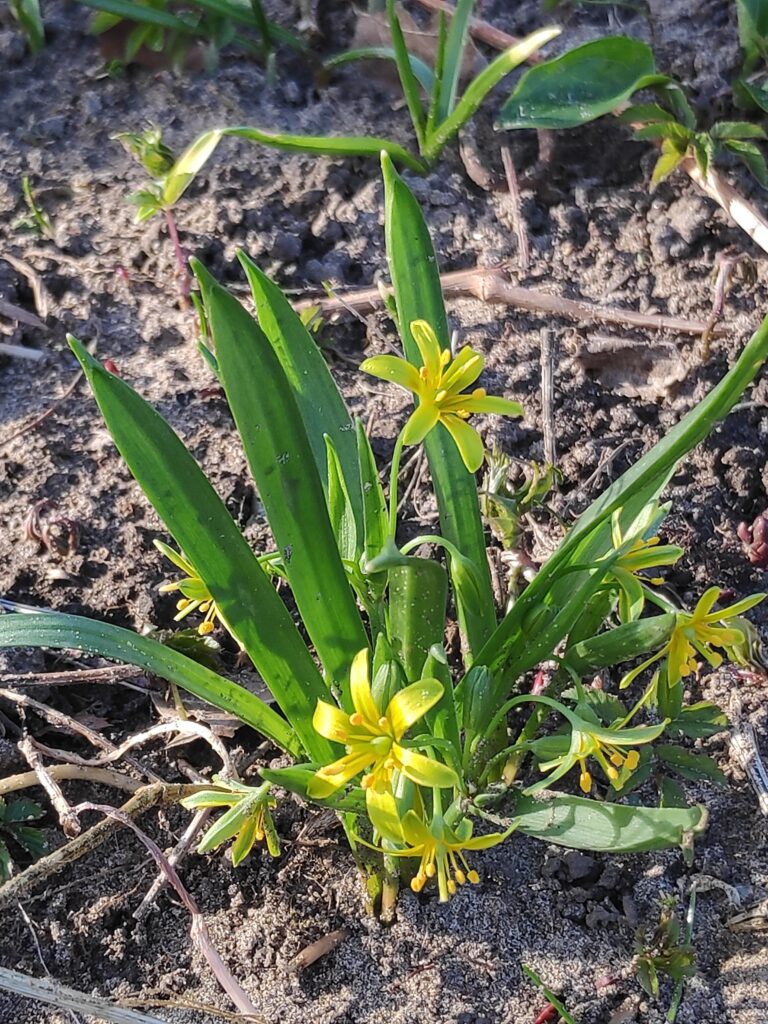 Enter the village from A67 and continue until road divides. Here we will take the left hand road
and park at the end. Path is uneven. We will be following the river Tees and its sandy woodland
path that has been used to record this plant by Don Griss.
Path is narrow under the canopy of trees; take care of exposed tree roots. We will be walking
by the river Tees .Please stay with the group and inform leader if you want to leave early. It is a
2 hours linear walk.

Description of the plant
1. There is a single basal leaf and a flowering shoot per plant.
2. Basal leaf has unique acuminate hooded tip. There are 2-3 leaf-like bract present. Three veins
present in the narrow-leaf.
3. Yellow-green tinged flower has a green stripe at the back of tepals.
PLEASE NOTE WE ARE NOT GATHERING AT ABEY ROAD.
WHAT TO TAKE

Suitable wet weather clothing. Strong walking boots and walking sticks. A drink. ENJOY!.